The topic of this page has a wikia of it's own: BBC wikia.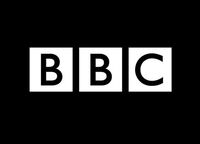 The British Broadcasting Corporation (BBC) is a British public service broadcaster, headquartered at Broadcasting House in the City of Westminster, London.It is the largest broadcaster in the world, with about 23,000 staff. Its main responsibility is to provide public service broadcasting in the United Kingdom, Channel Islands and Isle of Man. The BBC is an autonomous public service broadcaster.
Relevance
Edit
The BBC is the Broadcaster who original broadcast Fawlty Towers on there main channel, BBC One. The show was written by John Cleese and his then wife Connie Booth, both of whom played major characters. The first series in 1975 was produced and directed by John Howard Davies; the second in 1979 was produced by Douglas Argent and directed by Bob Spiers.